SOME PEOPLE THINK WE'RE STUPID, BUT WE'RE NOT
The Modular Records Monthly Part tonight at Midway
w/
SOFTLIGHTES
(NYC Debut) Live @ midnight!
Plus DJs
JDH
MAX PASK (Manthraxx)
@ Club Midway (Downstairs)- 25 Ave B (btn 2nd and 3rd)
11pm, $5 or Free w/ RSVP to weare138nyc@yahoo.com
-------------------------------------------------------
- I got a new tattoo at
Saved
by the infamous
Scott Campbell
. Amazing, amazing work.
-
Mad Suspect
this Saturday night at Savalas!
- Also, Saturday
Caris Reid
has an art show from 1- 4 at briggs Robinson Gallery, 527 W. 29th St. New York, NY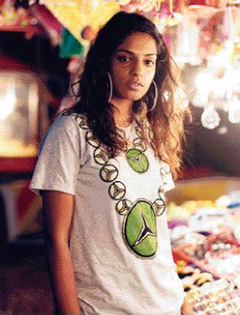 M.I.A. -
XR-2
- i know this has been up for a few days or so all ovet the internet, but this up for all you who haven't heard it. I'd say it's heavy on the club side, letting lose some blasting horns with a touch of some funk in there. M.I.A. definitely has a dark tone on this track Low dark vocals, almost leaving her Sri Lankan twist of tongue behind for the time of Arular. We'll see with the next upcoming songs for sure. I know how big that last album was, especially on the blogosphere. I'm betting the same will happen for the next album for sure.