WAY WAY DOWN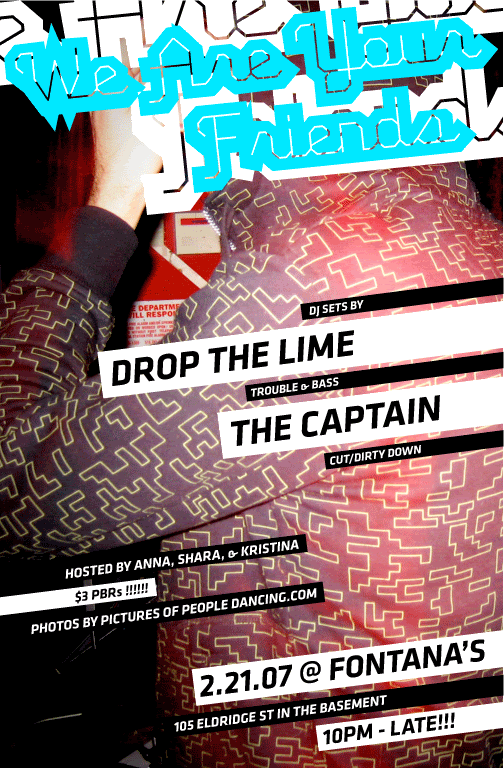 We Are Your Friends is back!!!!!
This Wednesday @ Fontana's
it's also the launch party for the new rad site,
Pictures of People Dancing
!
We Are Your Friends
Fontana's basement
105 Eldridge St (between Broome & Grand)
New York, NY
-
Mom I'm Alt
Vengayboys -
Boom Boom Boom
Classic 90's DJ HI energy dance jam. There's like a million version of this song. OK, 2 that I know of. But, I'm sure there are. So pump this jam up, or any of the other Boom Boom Boom versions. LET ME HEAR YOU SAY WAY-OH... WAY -OHHHHHHHH.
File this under Skaus house. Skouse? Skause? No Idea.
Labels: NYC Events, Skaus House